2016 Tax Year Income Tax Return Preparation Filing
Apr 17 is the IRS deadline this year for filing federal taxes.
January...the month where brokerages send out their retirement/IRA/investment form 1098 div, banks send out their form 1098 int, and companies issue their w-2's and/or 1099's. Mortgage companies are sending out their interest paid statements.

Did you pay your property taxes out of pocket? If so, grab those records too.
Donations...isn't just money to your church. If you regularly volunteer, calculate your mileage. Goodwill, Salvation Army, etc...save the receipts you received at time of drop off.
Did you pay a fortune for tax prep service?...while buying Turbo Tax won't likely trigger an itemized deduction (though it CAN be itemized), going to a tax prep service or a CPA could help you gain additional deductions.
Child care expenses...keep in mind if the lady down the street watches your children, charges you, but doesn't provide her social security number, you CAN'T deduct it. BUT, if she does give you her ssn, this qualifies. Also, if your child goes to before or after care at the school where they attend, you should receive paperwork so you can count that as child care (ask if you don't receive anything).
Might I suggest starting 1 folder for all this information. Your tax prep person will thank you by having all your paperwork together.
If you are an independent contractor (read as someone who gets a 1099)...now's the time (if you haven't already) to gather all your expenses of the past year...postage, membership/association fees, mileage, business insurance, client relations, conferences, uniforms, marketing/advertising, phone, etc.
Even better, did you have office space in your home? Have the sq footage of that home ready along with your homeowners insurance amount PLUS your approx cost of utilities (gas, water, sewer, electric) AND your mortgage interest.
Call me...I can help...
Karen Bostwick
(440) 590-5925
www.BostwickAccounting.net
Federal, state, and local tax services provided. Includes Schedule A (itemized deductions), EITC, 1099 income, LLC status, 1120 and 1065 filings, and Section C (independent contractor &/or small business filing).

I've worked with (among others) real estate agents, landlords, investors, property owners & managers.

Reasonable rates...AND, I accept credit / debit cards and cash.
I'm conveniently located on Brook Park Brookpark Rd between Ridge & Tiedeman, close to I-480.

Same day service available; evenings, weekends, and daytime appointments available.
Reduced rates for college students, seniors, and veterans.
"like" my page on facebook for $25 off your 2016 taxes
https://www.facebook.com/Bostwick-Accounting-Tax-Service-379395768786954/
Karen Bostwick
(440) 590-5925
www.BostwickAccounting.net
www.KarenSellsRealEstate.net
To find out what your home is worth, click on the following link:
http://cloudcma.com/api_widget/bd6a9299a342435b3da7a6d3317b2803/show?post_url=cloudcma.com&source_url=ua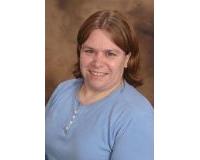 Author:
Karen Bostwick
Phone:
440-590-5925
Dated:
January 2nd 2017
Views:
2,008
About Karen: After 16 yrs in the corporate world, I wanted more control over my career. At the time, I was h...