Bay Village Real Estate Market Analysis April 15th 2017
Bay Village Market Analysis for 4/15/17
The stats:
2017
-67 houses sold this year through 4/15/17 with an average selling price of $272,564 and an average of 90 days on market
-9 houses sold this month (as of 4/15) with an average selling price of $283,327 and an average of 55 days on market
-Inventory currently shows 37 houses active for sale on market for all of Bay Village:
--8 between 100k and 200k
--10 between 201 and 300k
--4 between 401 and 500k
--3 between 501 and 600k
--3 between 601 and 800k
--2 above 801k
2016
-57 houses sold through 4/15/16 with an average selling price of $267,680 and an average of 87 days on market
-9 houses sold last year in April through 4/15/16 with an average selling price of $204,016 and 84 days on market
What this means:
Average selling price in April year over year has increased $79k while the days on market has decreased by 32 days, reflecting increased demand from buyers during the busiest time on the market -spring! Mortgage rate increases that will continue to go up while still at historically low rates is a contributing factor. Homes correctly priced to the market are selling in a matter of days and are creating bidding war scenarios driving the price of the home upward. Bay Village still offers a healthy amount of options for buyers, while enjoying the benefits of a seller's market. Of the active listings, 15 have been on the market for less than 21 days.
Are you considering a move, or just curious what about your home's value? Don't trust computer simulations to tell you what your home is worth. They're not accurate. The only way to truly know is to look at the market in its current state and walk through the home to see how it compares to the current inventory relative to the buyers that are looking. I can provide you with the most accurate and up to date Comparative Market Analysis and it is hassle-free and complimentary. Please contact me for more information!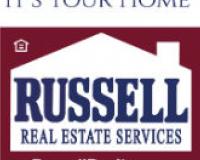 Author:
Russell Aadmin
Phone:
216-870-7381
Dated:
April 15th 2017
Views:
382
About Russell: Russell Administrator and Customer Service. If you need assistance please contact me....