ATTN CITY OF SANDUSKY HOMEBUYERS NEEDING FREE DOWN PAYMENT OR CLOSING COST MONEY
GET UP TO $5,250 IN FREE GRANT MONEY TO PURCHASE A HOME IN THE CITY OF SANDUSKY!!!! Don't "WEIGHT" contact Jenny Craig with Russell Real Estate Services today at 419-656-1105 to learn about this great incentive!
The intent of this program is to aid residents who want to buy a home but do not have enough money saved for their down payment and closing costs. Many times, people's buying decisions will lead them to purchase more expensive properties with amortizing mortgages if the closing costs and down payment requirements are less as compared to less expensive properties with larger closing cost and down payment requirements. This program further aims to increase home occupancy in the City and make the goal of homeownership a reality for residents.
FUNDING AVAILABILITY: Approximately $50,000 annually, subject to change based on demand.
ELIGIBLE USES:  Assistance with closing costs  Assistance with lender down payment requirements
ELIGIBILITY – PROSPECTIVE HOMEBUYER: (must meet ALL of the following criteria)
Have secured a mortgage/loan preapproval from lender which outlines: o Type of loan (fixed or adjustable) o Term of loan (in years) o Interest rate of loan  Provide a mortgage interest rate that does not exceed the national average rate more than 1.5 percentage points as determined by Bankrate, Freddie Mac or other comparable company as determined by the City  Provide a mortgage term of at least 15 years with a fixed interest rate for the life of the loan and be fully amortizing
ELIGIBILITY – PROSPECTIVE HOMES:
(must meet ALL of the following criteria)
Maximum purchase price shall not exceed $150,000  Homes can only be purchased for the purposes of owner occupancy and must remain so for minimally three (3) years  Tenant occupied homes, that intend to remain tenant occupied, do not qualify for the program
ELIGIBILITY –
LENDER/TITLE COMPANY (must meet ALL of the following criteria)
Be licensed in the State of Ohio  Title companies must provide escrow services to buyers for insurance and property taxes
The City of Sandusky, Ohio
The application and approval process normally takes three-four (3-4) weeks. Delay in submitting required documentation may delay the closing date. Final approval is not determined until the City reviews the sales contract, lender information, and inspects the home.
REQUIREMENTS:  Assistance for approved acquisitions will be capped at 3.5% of purchase price  Purchase price cannot be in excess of $150,000  Properties must contain three (3) or fewer units
PREFERENCES:  Projects that involve the acquisition and occupancy of vacant or foreclosed properties  Projects in which the applicant is a first time homebuyer  Projects located in a designated Community Reinvestment Area (CRA)  Projects located in Nationally Registered Historic District(s) or individually listed on the National Register  Projects involving the acquisition of architecturally or historically significant properties
TYPE OF FUNDING: All projects funded under this Downpayment Assistance program will receive grant funds.
DISBURSEMENT GRANT: The grant will be disbursed in one lump sum at the time of property closing and disbursed directly to the Title Company handling the property transaction.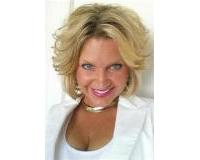 Author:
Jenny Craig
Phone:
419-656-1105
Dated:
October 31st 2016
Views:
539
About Jenny: For Service Beyond The Sale....Don't "WEIGHT" Contact Jenny Craig Today! Jenny has been a full t...