40 Days 40 Items
Full disclosure, I'm not Catholic and I don't participate in Lent rituals.
BUT, I've seen this posted by a few friends on facebook. While I don't participate in Lent, I do like how we can all apply this idea to our individual lives...not just now during Lent, but through out the year.
Let's face it, we all have clutter in our lives. Some of us, it's physical (stuff, junk, things we don't need, things we don't use anymore, clothes we can no longer fit into; household items we no longer use). Some of us, it's emotional (drama, relationships we can't get over). Some of us it's health (lose weight, eat better, lower our colesterol, clean out that junk food bin).
I challenge you to join me in making not just this 40 days of lent productive. Even the most little things can make a world of difference.
Karen Bostwick
Russell Real Estate Services
(440) 590-5925
KarenMBostwick@yahoo.com
www.KarenSellsRealEstate.net
To find out what your home is worth, click on the following link:
http://cloudcma.com/api_widget/bd6a9299a342435b3da7a6d3317b2803/show?post_url=cloudcma.com&source_url=ua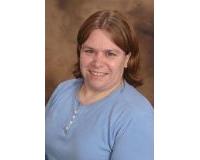 Author:
Karen Bostwick
Phone:
440-590-5925
Dated:
February 11th 2016
Views:
1,101
About Karen: After 16 yrs in the corporate world, I wanted more control over my career. At the time, I was h...