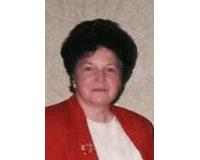 Manager of Westlake Office, Recruiter, Active REALTOR®, NAR, OAR & LOCAR Member

"GOALS ALLOW YOU TO CONTROL THE DIRECTION OF CHANGE IN YOUR FUTURE"

Licensed in 1987, I spent several years as an agent & several more as Russell's training director. Presently I am an active real estate agent & the office manager at Russell's Westlake office!

About Me

Raised in Elyria, Ohio I graduated from Elyria High School, & continued with classes at Elyria Business College, and Lorain County Community College. I studied Marketing, Advertising, Retail Management, English & Art. I started a job with The Woolworth Company in downtown Elyria while still in school, that led to many years with Woolworth's, & a rewarding & satisfying career. I became interested in real estate, after buying a new home, and going through the home buying process. I decided to pursue a second career & returned to LCCC to take the necessary classes to become a licensed agent. Still working with Woolworth's, I started as a part time agent, but soon realized I really liked the satisfaction that came from helping clients with their real estate needs, I was hooked! Licensed since 1987 I spent several years as an agent, several more as Russell's training director, and presently an active agent & manager in Russell's Westlake office since 2001!

I pride myself in taking the time to listen to my clients, finding out what their needs and wants are, sharing my knowledge with them & guiding them in a direction that gets them where they want to go. As a transaction comes to a close, my clients, are now my friends!

Ask me about my family. My husband Don, two grown children, Mark & Kelly, and four very special grand kids, Matt, Sam, Tasha & Josh! Our North Ridgeville Home is shared with a stubborn long-eared Bassett Hound and an adorable, crazy cat! Other than Real Estate, as time permits, we enjoy vacation time at Mohican State Park, or somewhere on Florida's West Coast! We love all sports, and I am especially into Pro Basketball! Love the Cavs, the Celtics, Allen Iverson, but "not" the Miami Heat!

Russell Advantages

I am Always Looking for the Chance to Share with Others the "Russell Advantages." Whether you are a Buyer, a Seller, or a New or Seasoned Real Estate Agent, I like to talk about Russell!
I will Always Have the Time to Listen to Your Special Situation, and to Answer Any Questions that You May Have About Real Estate!
I will Always find an Agent in our Westlake Office that Will Fit Your Special Needs & I will make a connection with that agent asap!
I am Very Available and Can Be Reached Day or Night by either Calling 440-835-8300 or Emailing Me at suesmerc@aol.com
I Look Forward to Talking with You About a Career in Real Estate, "or" Answering Your Questions about Buying or Selling a Home!
Send Sue a Message