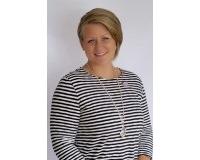 A lifelong resident of Lorain County, I take pride in my hometown, and hope that you will too! I'm a mother of 2 school aged children and happily married. I volunteered as a girl scout leader, I volunteer for the PTO, and I've helped with many charitable organizations- I pulled a plane to raise money for the Special Olympics, and often, I donate time to our local Second Harvest for Hunger, taking collections to our local food pantry. I attend and serve at Family Fellowship Church, in Amherst. I live where I work, and I take joy in helping my neighbors fill their homes with the same comfort and joy.

FIND YOUR HOME TODAY!!!
Buyer's representation is always FREE! Call for a FREE tour of any home on the market!!
FIRST TIME BUYER SPECIALIST!
RELOCATION SPECIALIST!
FORECLOSURE SPECIALIST!
INVESTMENT SPECIALIST!
HUD SPECIALIST!!


I work around the clock to make your transaction close as smoothly as possible.I am an expert negotiator getting the most for my clients! A trusted name in the business for over ten years!
Send Nikki a Message